Jan. 27 , 2011,
Vol. 8, No. 7
Author Carmen Deedy hosts GCPS TV's 'Love That Book'

GCPS TV is taking literacy to new heights with "Love That Book!" featuring author Carmen Deedy. Viewers follow the best-selling storyteller as she recalls her own favorite childhood stories and explains some of the influences on her writing today. Learn more about Ms. Deedy's work and view the latest episode of the program
.
"In the face of what may be our district's biggest budgetary challenge to date, we will continue sharing proudly Gwinnett County Public Schools' story... a story of high
academic achievement,
financial stewardship, accountability for results, and continuous
improvement. It is a
story of which we all
can be proud... a story
about what is right in public education. That is why we greet the new year with hope and optimism."
--CEO/Superintendent
J. Alvin Wilbanks.
from the January edition of
Check out these links and stay current on GCPS news and events:
Weather forces school closings, makeup days
As of mid-January, GCPS has missed five days of school due to inclement weather. Traditionally, GCPS has made up all missed days of school. Three snow make-up days/student holidays were included in the original 2010-11 calendar. These days-- Feb. 21, March 14, and May 26-- now will be school days. District leaders are still considering how to best handle the remaining missed class days, with a decision expected by mid-March. Once a decision is made regarding remaining make-up days, that information will be shared with parents, students, and staff. Follow the system on Facebook and Twitter for weather-related updates.
GCPS earns kudos for assessment results
During the 2009-10 school year, 10,806 Gwinnett students participated in 20,173 Advanced Placement exams, and 57.5% earned a 3 or higher on a 5-point scale to earn college credit.
The Governor's Office of Student Achievement and the Georgia Department of Education recognized 30 Gwinnett schools for their continuous improvement in raising student achievement and closing achievement gaps on state curriculum tests.
The majority of Gwinnett's juniors passed the writing portion of the 2010-11 Georgia High School Writing Test on their first try. GCPS' 98% passing rate is three points higher than the state's average and up two percentage points from last year.
New online high school
begins 2011-12 registration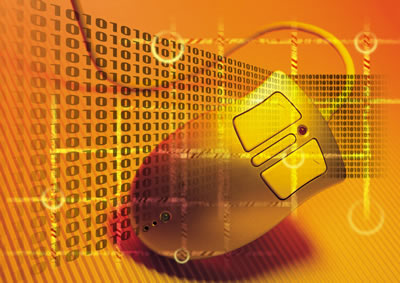 Next year
, Gwinnett Online Campus will
open as a full-time, diploma-granting high school, serving
students in grades 9-12. Gwinnett residents in grades 8-11 are eligible to enroll.
The registration deadline is
Mon., Feb. 28, 2011
. Learn more, check times for information sessions, and get registration forms
online
.
Review the latest on Strategic Priorities
New leader appointments announced
Mid-year retirements and a new school mean that you'll see some new faces among Gwinnett's leaders:
Take note of these GCPS dates...
Due to the recent inclement weather, the registration deadline for the 2011-12 freshman class of Gwinnett School of Mathematics, Science, and Technology (GSMST) has been extended to Feb. 4.
Attention, science enthusiasts! The Gwinnett Regional Science & Engineering Fair will be held on Fri., Feb. 4 at Georgia Gwinnett College.
The Maxwell High School of Technology Open House is scheduled for Feb. 17, from 4 p.m. to 7 p.m. In case you missed the Grayson High School Technical Education Program's Open House this month, visit the school's website to learn more about its programs. Both schools will be registering students for the fall.
High school seniors in the Class of 2011 are eligible to apply for a Broad Prize scholarship. The application deadline is March 1.
Keeping up with GCPS
GCPS Honors and News
- Check out the latest headlines about
Nordson's $21,000 gift to the GCPS Foundation Fund, an award-winning social studies educator, a Siemens scholarship winner, and more.
It's a new year...
Be There
for your student, at school and at home, every day!