Nov. 15 , 2010,
Vol. 8, No. 5
Parkview's Steve Kuninsky named 2011 Gwinnett Teacher of the Year
Steve Kuninsky is all smiles after hearing his name announced by CEO/Superintendent J. Alvin Wilbanks at the annual Teacher of the Year banquet. Mr. Kuninsky teaches

science at Parkview High.
"The reason I'm here is because of the people who have influenced me... I'm here because of the people who took the time to care about me, to guide me, to teach me... As I consider the impact these people had on my life, it made me realize, once again, the importance that teachers have on the lives of their students
every day."
--Steve Kuninsky, 2011 Gwinnett County Teacher of the Year. Watch the Teacher of the Year recognition program on GCPS TV, airing Nov. 19-28 at 8 p.m. or watch online.
Students need their parents' involvement in their education-- from parent-teacher conferences to college planning.
to support your
student's learning!
Check out these links and stay current on GCPS news and events:
Meadowcreek teacher earns national kudos
Kelly Stopp
, a 2nd grade reading specialist at
Meadowcreek Elementary
, was presented with the
Milken Educator Award
, one of the nation's most prestigious teaching honors, at a schoolwide student assembly arranged as a surprise.
As part of her recognition, Ms. Stopp was presented with a check for $25,000, which she plans to use for a community book donation project.
Review the Strategic Priorities
To answer the question, "What should Gwinnett County Public Schools (GCPS) be like in the next decade?", GCPS developed the
Strategic Priorities for 2010-2020
with input from educators, students, employees, and the community. The Strategic Priorities outline the qualities and characteristics the school system's employees and stakeholders believe are desirable for 10 major components of the school district. Stay tuned for
videos and other resources
about GCPS' strategic direction as we help build a better Gwinnett.
Board adopts legislative priorities for 2011
Each year, the Board of Education meets with Gwinnett lawmakers to share concerns about issues that have an impact on system funding and operations. Read about the Board's
2011 legislative priorities
, and review contact information for Gwinnett Delegation members.
91.5% of Gwinnett schools made AYP

The Georgia Department of Education released its amended 2010 Adequate Yearly Progress (AYP) Reports, and results indicate that three additional schools-- Shiloh Middle, Summerour Middle, and Central Gwinnett High-- made AYP. In a year when state standards rose, 91.5% of Gwinnett County's public schools met the state's accountability goals.
Share your input on the AKS review
GCPS invites parents, staff, and community members to participate in its annual review of the Academic Knowledge and Skills (AKS) curriculum through Dec. 3.
Visited the go2 Parent Portal yet?

The
go2 Parent Portal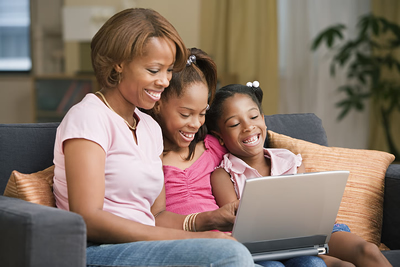 provides safe, secure, anytime, anywhere access to your student's academic progress
. Parents can review grades, attendance, and more. View the go2 Parent Portal video to learn more and review the new user FAQs. You can register for the Portal at your child's school.
The Parent Perception survey is available
Parents are invited to share their feedback on the annual Parent Perception Survey available at their student's school. Already registered on the go2 Parent Portal? The survey is available to registered Parent Portal users online. Survey results are compiled and included as part of the Accountability Report for your student's school.
College fair for students with disabilities
Parents, students, and educators are invited to a college fair
for students with disabilities on Dec. 4, 11:30 a.m. - 3 p.m. at GCPS' Instructional Support Center. College admissions and disability services representatives from various Georgia colleges will be on hand. Participants also may attend college preparation workshops.
Upcoming dates...
The 2011-12 calendar is accessible on the web.
Nov. 22-26 is Thanksgiving break for GCPS students. All GCPS offices will close Nov. 24-26 for Thanksgiving.
The registration deadline for the 2011-12 freshman class of Gwinnett School of Mathematics, Science, and Technology (GSMST) is Jan. 21.
Keeping up with GCPS
GCPS Honors and News
- Check out the latest headlines about our 20 National Achievement scholars, new leader appointments, and more.