Sept. 27, 2010, Vol. 8, No. 3
SHAPE-ing up at
Shiloh Elementary
Shiloh Elementary
students and staff welcomed
Gov. Sonny Perdue
for the launch of the
Georgia Student Health and Physical Education (SHAPE) Partnership
and FITNESSGRAM, an assessment that tracks students' fitness levels. The fitness test is one portion of the SHAPE Act, signed into law last year. GCPS is one of five school districts participating
in the statewide pilot program.
"I believe that our Strategic Priorities will keep us all working toward a direction that is extremely important as we prepare our students, not just for success in school and for additional postsecondary education, not just for a career,

but for life.
--
CEO/Superintendent
J. Alvin Wilbanks
. View Mr. Wilbanks'
full commentary
on the Strategic Priorities for 2010-2020 in September's GCPS FOCUS program. Watch for more on GCPS' strategic direction in coming months.
The GCPS Foundation Fund supports our schools and

student achievement...

you can, too!
Check out these links and stay current on GCPS news and events:
GCPS in 'Race to the Top'

As one of the 26 partner school districts in
Georgia's Race to the Top
(RT3) application,
Gwinnett County Public Schools
(GCPS) is committed to keeping its stakeholders updated on this initiative and how it will impact students, teachers, and schools in Gwinnett County. Read more in the
September RT3: Topics for You to Know
newsletter.
Local schools honor Teachers of the Year

It's official:
123 Gwinnett educators
have been honored as Teachers of the Year by colleagues at their local schools. From this group, 25 semifinalists will be selected later this month, and six finalists will be named in October. The top teacher in GCPS will be announced at a
Nov. 4
banquet.
System SAT scores top state, nation

Gwinnett test-takers topped state and national averages on all sections (critical reading, math, and writing) of the
SAT
. The average composite score, 1532, marks the second highest since students began taking the newer version of the test.
Find resources online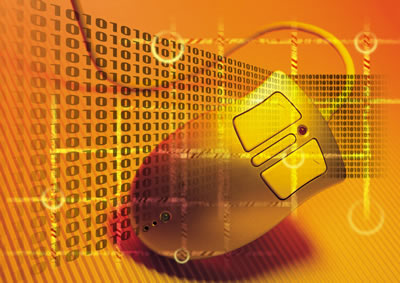 On the
GCPS website
, you can find...
Promotion Flyers covering assessments required for promotion in grades 3, 4, 5, 7, and 8.
Graduation Flyers detailing the High School Gateway and GHSGT/GHSWT assessments, both required for GCPS graduates.
Looking ahead? Check out the 2011-12 calendar.
Instructional Materials Review set for October
Parents, staff, and community members are invited to review and share input on
proposed curriculum materials
for high school mathematics, science, and technical education. All materials will be available for review at the
Instructional Support Center
(ISC)
Oct. 4-29
.
It's Emergency Preparedness Month
Ready Georgia
wants Georgians to "Prepare, Plan, and Stay Informed" in September, and every month of the year. Visit the website to learn more about planning for the unexpected.
Upcoming dates...
Oct. 6 is the registration deadline for the Mentoring Program's First Annual Golf Tournament. The tournament will be held Oct. 11 at Ch

â

teau

É

lan Golf Club.
Please note: Oct. 11 is a student holiday.
School dedications for Anderson-Livsey Elementary, Roberts Elementary, Lanier High, Grace Snell Middle, and Jenkins Elementary are set for October.
GCPS supports Great Days of Service
This fall, our staff and students will step up to help those in need during
Great Days of Service
(GDOS), supporting charitable drives to benefit local food pantries, foster homes, shelters, and agencies serving the community. Schools also will participate in and benefit from service projects during the event.
Keeping up with GCPS
GCPS Honors and News
- Check out the latest headlines about our local Teachers of the Year, National Merit Scholarship semifinalists, state Counselors of the Year, and more.